On the trade fair, your idea deserves a perfect presentation.
With our materials room, shape and light
we create solutions for you at any scale.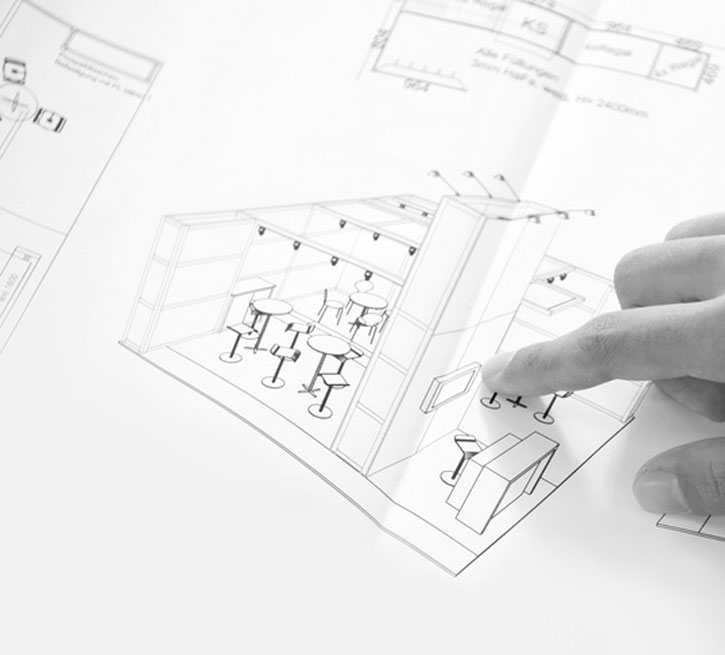 We are a Team
with lots of experience ...
… and maintained the enthusiasm of the first time for any task. Based in Nuremberg, our focus of activity is in the German area, i.e. domestically, however additionally we have acquired considerable international experience.
The coordination in our team takes place with immediate feedback, therefore, we can invest our energy in the creative implementation.
Whether you prefer flokati or precious wood parquet flooring –
we will help you with your correct presentation.